Vehicle Graphics
​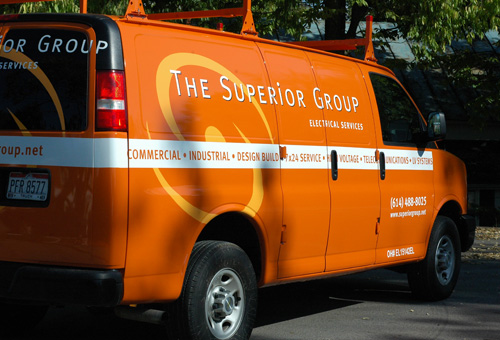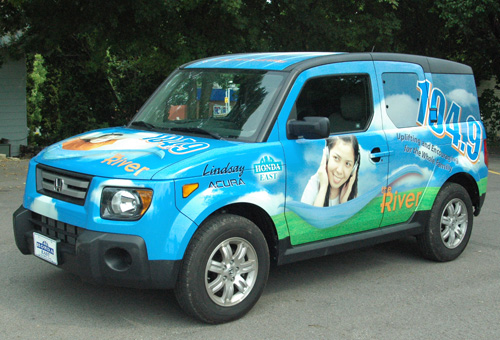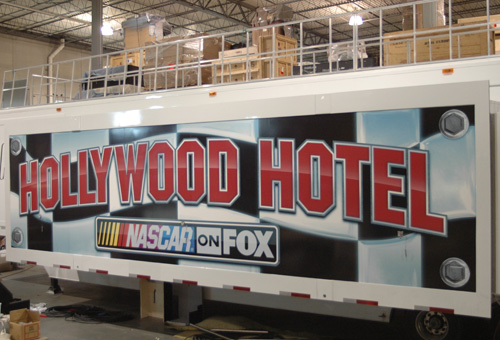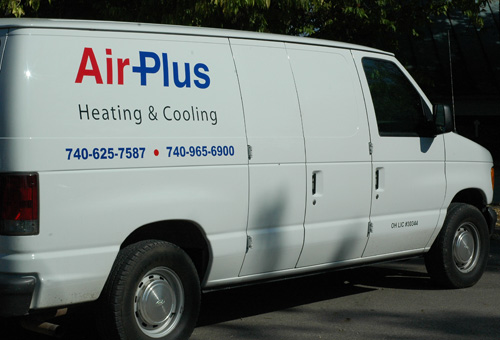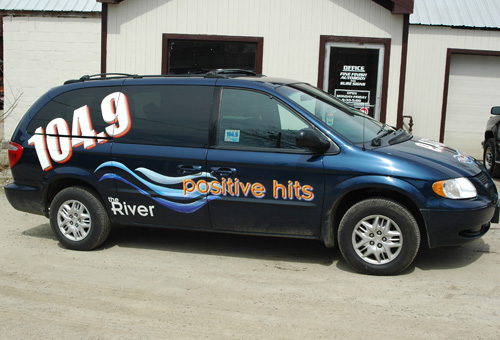 Our vehicle graphics department specializes in taking your company vehicles and turning them into an effective way of getting your companies name, logo and services in front of prospective customers.
We have designed and installed a variety of vehicle graphics from simple door lettering to complete vehicle wraps. We have completed graphics for local small businesses, radio stations and churches. Some of our larger projects have included work for NASCAR, FOX, US ARMY, PGA and LPGA just to name a few. We can do installations in our shop or travel to your location and install there saving you the hassle of having to transport vehicles.
We produce all of our own graphics right in our own shop, from cut vinyl to digitally printed and laminated graphics. If you have vehicles and you want your company noticed give us a call and we can definitely help
Case Studies
AirPlus
​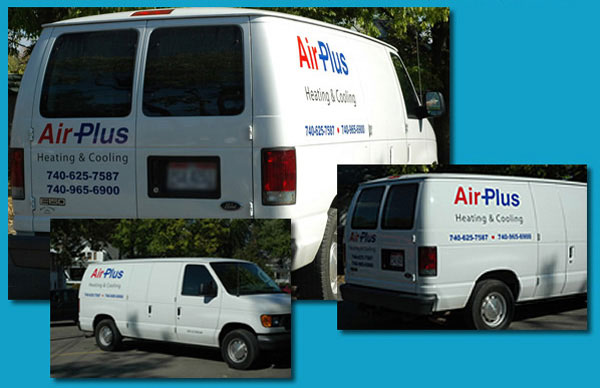 This is a good example of how even simple graphics can be effective to help keep your companies name in front of your clients and prospective customers. A clean logo and three colors of cut vinyl make this an economical yet effective solution for marking a vehicle.
Molly's Flowers
​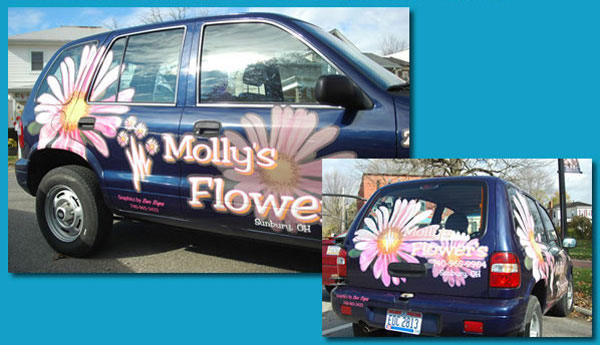 This is another client that approached us and wanted some simple lettering for their delivery vehicle. We showed them samples of previous work and they gave us the chance to come up with an eye catching design. This is considered a "partial wrap," because the vehicle color was exposed for the background of the design. This is great alternative to doing a "full wrap." This vehicle serves as a 24 hour a day sign parked on the public square in the town where the client's business is located. When you see the big pink flowers driving around town, you know it is Molly's Flowers.
Hollywood Hotel
​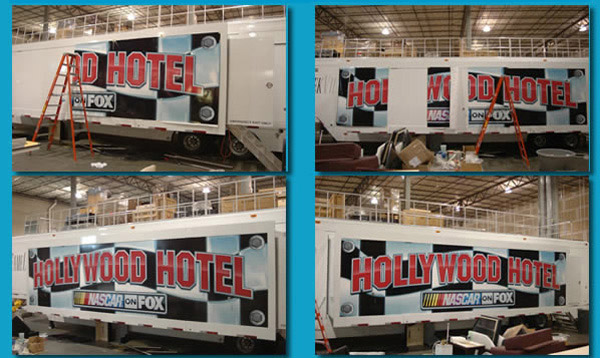 This trailer was built for FOX Sports. The blue FOX logo was approved and installed by Sure Signs previously, then less than a month later they needed the logo removed and replaced with the Hollywood Hotel graphic for NASCAR. We got the artwork from FOX, printed the graphic, and boarded a plane for New Jersey where the trailer was located. We removed the original graphics and installed the new ones in time for the Daytona 500.
Hawaiian State Police
The client approached Sure Signs with the idea of wanting eagles and flags incorporated into the design. Our design department did a thorough search to try to find a suitable image of an American flag and Hawaiian flag. Unable to find the "right" flag, we over nighted a full size American and Hawaiian flag so we could photograph the flags to get the look our client wanted. We mounted the flags to poles and headed to a local park on a windy day and began photographing the two flags. The client picked the image they liked and we proceeded with the design. We incorporated the flag and eagle images for the final design. The client was very impressed with our quick thinking to photograph the flags to make sure they got the look they were looking for.
Crawford Mechanical Services
​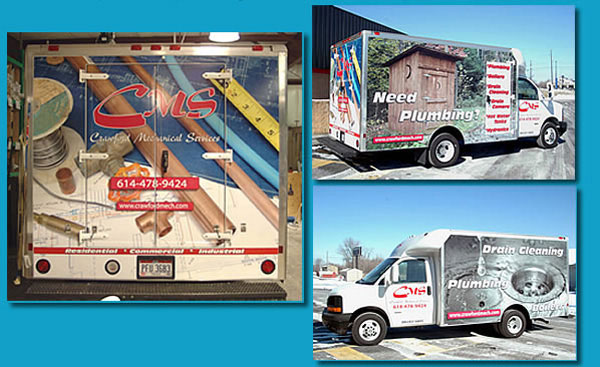 This client originally was interested in doing simple lettering to this new service vehicle. We presented the idea of coming up with this eye-catching design that would get the client better exposure verses standard vehicle lettering. We used a different theme for each side and back of the vehicle to get their message in front of the public. Complete design and installation done by our staff.